Services offered
VPSPL is advancing the entire value chain by providing industry-leading solutions to customers around the globe. Our solutions include exhaustive services throughout the plant lifecycle from engineering, procurement, construction, through operations & maintenance and final decommissioning. VPSPL delivers highly professional services to complete life cycle of the plant from "womb to tomb".
Modern plant management handles the project with a lean workforce, availing the advantages of specialized services from external service providers. In all stages of a plant's life cycle services required to enhance their operational performance are offered by VPSPL. Hence, client relationship is evolving beyond a conventional business.
New Plant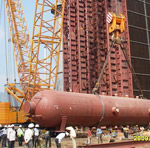 Conceptual design, global procurement network and world class construction management system gained by decades of experience with different OEMs & asset owners makes VPSPL an idle partner for the new build projects. Thorough planning, analysis and timely execution allow appropriate data-driven decision-making and enable VPSPL to deliver optimum new plant investment.
To ensure the success of a new plant investment, companies must take a holistic approach that addresses not only design, but also the complete supply chain, construction, commissioning and plant startup. This holistic approach required for the new plant management is delivered end to end by VPSPL which effectively manages and leverages a practical day-to-day business activity.
Read more...
Operating Plant
VPSPL is a leading service provider of operations and maintenance (O&M) services to the energy, oil and gas, water and process industries. O&M services include plant maintenance, facility management, operations support, asset performance improvement, preventive maintenance, start-up and commissioning. We help plant owners, whether or not we built them, to reduce overall operating costs and increase plant productivity through our own resources and experience. We ensure effective management of assets, to respect the standards and regulations in effect for health safety, the environment and quality. Our reliability centered maintenance benchmarks a plant's maintenance & operating performance.
Read more...
Aged Plant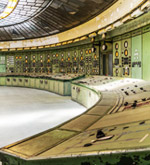 Aged plants usually undergo a drastic degradation of performance at equipment level and summing up to plant reliability and loading factor. Modern economic perspective of plant operation and strict environmental requirements forces the plant managers to seek balance between investment against performance and downtime. Monitoring of the critical plant equipment is important to track the aging process and implement the corrective actions. VPSPL has helped many plant owners in assessing the residual life of the critical equipment and executed renovation & modernization projects to extend the life of plant.
VPSPL has experience with clients who sell the aged plant and make reinvestment on the new plant. We offer the complete solution from decommissioning, to dismantling, packing, transportation and reinstallation at new project site. We also help clients in identifying the potential buyers for their used equipment.
Read more...