About Vasavi Power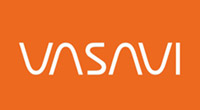 Vasavi Power Services Private Limited (VPSPL), started in the year 1978, is a prominent player in offering the complete lifecycle value services to the plant. VPSPL is specialized in executing MEI (Mechanical, Electrical & Instrumentation) Erection Testing & Commissioning Projects, On-site fabrication of structures, HVAC ducts, tanks, piping, etc. for large Industrial projects such as Power, Oil & Gas, Refineries, Water, Steel, Cement, Fertilizer, Petrochemical companies. Over the last three decades, Vasavi has diversified into a variety of activities and its operations span across India, Middle East and Africa. The company engages about 800 people executing projects over a pan India presence and over 15 International locations across the Indian Sub-Continent, Middle East and Africa regions.
Vision
Leverage the power of experience and enable customers to design, engineer, build, maintain, operate, repair, renovate, and modernize plants in power, water and oil & natural gas verticals, across the globe.
Mission
To achieve sustainable growth and continue to be the organization of choice for customers in every geography, vertical and horizontal we operate in.

To deliver value to employees, customers, partners and shareholders while being a responsible corporate citizen and give back to the society in every way we can.
OUR VALUES
Quality Everything revolves around quality at VPSPL; it permeates into people, processes and technologies alike.

Integrity A conscientious work ethic and an honest approach to problem solving are VPSPL key strengths to sustaining customer's loyalty and lasting association. There is no flexibility whatsoever in the core values of the company along with social consciousness.

Safety Highest priority is accorded to employee and equipment safety. Safety is inbuilt into all the systems and safe practices are implemented across all levels to ensure a high state of safety awareness among the workforce.

Time- bounded DeliveryTime-bound delivery cannot be an independent process. It has got to be a well coordinated effort of integrated actions right through planning, organization and control.
MILESTONES

Erection of 210 MW LMW Steam Turbine of Unit#2, Vijayawada Thermal Power Station, as a part of Unique Construction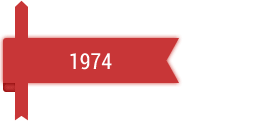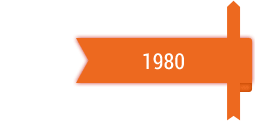 Founded VASAVI ENGINEERING WORKS as Proprietor and executed Maintenance jobs in Thermal Power Stations.
Vasavi Engineering Works legal entity status has been changed to PARTNERSHIP firm.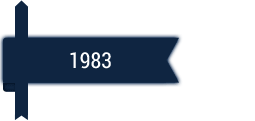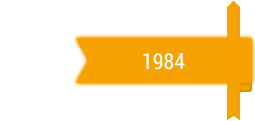 First Major O/H of Unit#2 Steam Turbine at Vijayawada Thermal Power Station
Major Overhaul of 62.5 MW GE Steam Turbine at RTS "B" Station.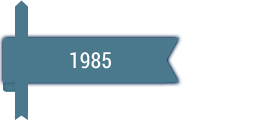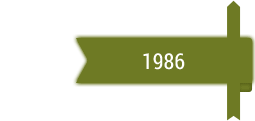 Major Overhaul of 140 MW GE Steam Turbine through IGE India Ltd at DVC, Durgapur.
Major Overhaul of Unit#2, 210 MW, LMW Steam Turbine at Tuticorin Thermal Power Station, TNEB.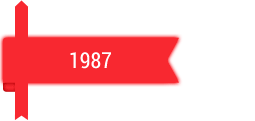 Complete revamping of 210 MW LMW Steam Turbine at UKAI Thermal Power Station through BHEL-Baroda.
Erection of LP Piping of Stage-III, Vijayawada Thermal Power Station. Andhra Pradesh State Electricity Board.
Major Overhaul of KWU Design LP Turbine & Generator of Unit#4, Vijayawada Thermal Power Station.
Combustion Inspection of GE Frame-5 Gas Turbine at Cochin Refineries Limited through BHEL-RC Puram.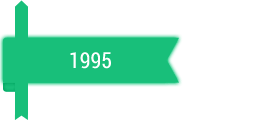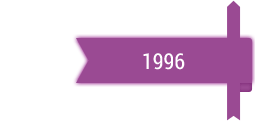 Erection of Unit#9, 250 MW KWU Design Steam Turbine at Kothagudem Thermal Power Station.
Erection of 18MW Steam Turbine at IFFCO, Phulpur.
Hot Gas Path Inspection of Westinghouse W251B11 GT at Spectrum Power Plant, Uppada.
Erection, Testing and Commissioning of complete power block mechanical package of Frame 9E GT at Lanco Kondapalli Power Plant.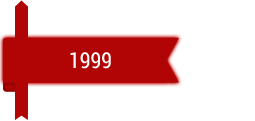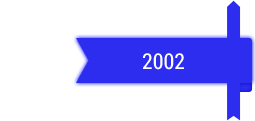 Up-rating of 3 GE Steam Turbines at ADGAS, Das Islands, Abu Dhabi, UAE Vasavi Engineering Works legal status has been converted to Pvt Ltd and name has been changed to Vasavi Power Services Pvt Ltd.
VASAVI POWER SERVICES LLC has been registered in United Arab Emirates and executed Major Overhaul of Siemens V63.4 Gas Turbine overhaul at Al Marfa Power Company, UAE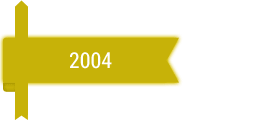 Erection, Testing and Commissioning of MEI Package of 600 MW (V94.2 x 4) at Libya.
Erection of MEI package related to Power Block and auxiliaries of 3 x 330 MW at Shuaibah Power Plant, Saudi Arabia.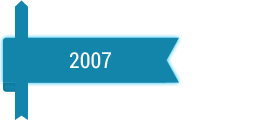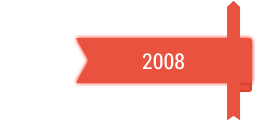 Erection, Testing and Commissioning of 250 MW Frame 9FA Gas Turbine
Relocation of complete power plant comprising of 13 Gas Turbines, Abu Dhabi, UAE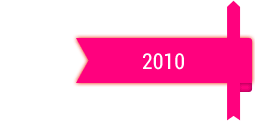 Erection, Testing and Commissioning of Water Piping, Oil Piping in Kosti, Sudan.
Erection, Testing and Commissioning of 1000 MW Combined Cycle Power Plant at Lanco Kondapalli, India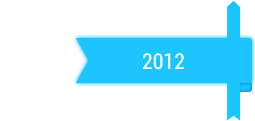 Entered into water business; ETC 500MW
Erection Testing & Commissioning Crude Oil Tanks – 4 Nos and Gas Tanks – 2 Nos at Sudan
Fabrication & Erection of 1600mm Dia CW Cross Country Pipe Line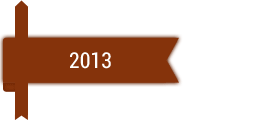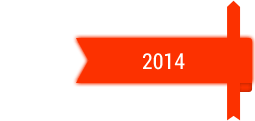 Synchronization of 500 MW – Chandrapur - India
OUR STRENGTH - OUR MAN POWER
"People are the life blood of an organization and that quality people make quality organization", as its philosophy, Vasavi has been growing consistently serving gamut of customers in the power sector.
Vasavi has made its presence during the early part of 1978 with 4 people as its man power. Vasavi's strength are its people and their dedication and commitment to their organization. Spurred by dynamic work force, Vasavi has set itself for ambitious growth by transforming a 4 peopled organization into a power house of 800 today.
The management has laid emphasis on perpetually upgrading the skills of manpower and making them proficient in their respective technical areas. Manpower is being positioned permanently in countries like UAE, Qatar, Saudi Arabia, Libya to handle local projects.
TECHNICAL KNOW-HOW
VPSPL has continually gained the know-how and enlarged the area of expertise with the specialized technology, acquired by working with the OEMs & plant owners at each step of the plant life cycle value chain. This includes the further development of engineering capabilities, ETC (erection, testing & commissioning) capabilities, O&M (Operation & Maintenance) capabilities and R&M (Renovation & Modernization) capabilities. The long tradition of technical, safety and supervisory skill sets of VPSPL workmen excellence now comes to the full benefit of our customers.
HEALTH, SAFETY & ENVIRONMENT (HSE)
We dedicate ourselves to the safety policy to improve our performance and strive for achieving zero accident, on continuous basis. Our HSE mission is to sustainably heighten the awareness of HSE matters and continue to refine the expertise of employees involved in the project. As a result of this, the HSE standard is implemented comprehensively and without exception. HSE target, goal & aim is to achieve:
Aming to Acheive Zero total recordable injuries
Zero reportable environmental incidents
Emergency response drill conducted as per approved emergency response plan
All personnel conducted in accordance with the approved contractor HSE plan.
100% hazard recording and reporting
100% incident recording and reporting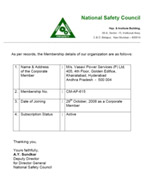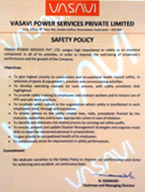 QUALITY
VPSPL is a professionally managed organization and our accreditations and awards are evidence of this. Our quality management philosophy and company practices harness the human and material resources of our organization, in the most effective way, to ensure that we continually fulfill our compliance requirements, whilst carrying out our operations as efficiently and economically as possible. We focus on providing customer satisfaction, continual improvement and the elimination of errors. Our policies are defined by senior management within the company and reviewed annually to ensure that they are aligned with current industry requirements.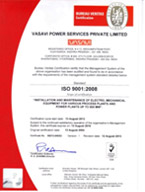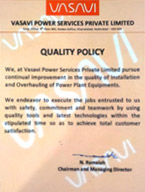 KEY PEOPLE
The driving force behind Vasavi Power Services Private Limited is its thoroughbred top management, which proves that knowledgeable people make a proficient and progressive enterprise.

Mr. N. Ramaiah : Chairman & Managing Director
The stupendous leadership of Mr. N. Ramaiah, the founder of Vasavi Engineering Works, established in the year 1982, has made the company evolve into one of the top organizations in providing rotating equipment services.

Mr. N. Kiran Kumar : Executive Director
Mr. N. Kiran Kumar's rich experience with MNCs like Intelligroup, Metamor Enterprises Solutions and Wipro Technologies, made him capable enough in discharging his duties as the Executive Director of Project execution and Business Development.

Mr. M.TULASIDAS : Vice President
M.Tulasidas is BE.(Mech), FIE, MIIW, Chartered Engineer, worked in BHEL/Power Sector for 33 years. His Specialization is in Project Co-ordination, Erection & Testing Commissioning, Operation and maintenance of thermal, hydro & gas PowerStation throughout his service in BHEL. He visited Kraftwerk Unon & Mulehiem Ruhr, West Germany for Training, for Assembly of Turbines and Testing of Governing System.

G. Satyanarayana : General Manager
G. Satyanarayana is a graduate in Mechanical Engineering (1971, batch from CE/OU/Hyd). He has worked in BHEL for 35 years, all along in the installation of Power Stations, including 2 years overseas project in CYPRUS. He was trained at SEIMENS (Kraftwerk Union) works in West Germany in the assembly of large capacity Turbines.